SeaBeLife is a biotechnology company developing two families of patented candidate molecules designed to block regulated necrosis – also known as regulated cell death.
Our therapeutic solution has demonstrated, in vitro and in multiple in vivo proofs-of-concept, to be able to simultaneously block two forms of regulated cell death and thus protect organs under attack from disease.
SeaBeLife's priority is to target acute and orphan (rare) diseases with a unique or brief treatment. Our primary objective is to facilitate clinical development of candidate molecules to rapidly provide solutions for patients, notably to combat severe hepatitis (our 'gateway indication').
Our secondary objective is to expand indications to include treatments for acute renal failure, myocardial infarctions and strokes.
At the same time, we are developing derivatives of these molecules to treat serious and widespread chronic diseases such as dry ADM or neurodegenerative diseases. (our 'moonshots').
Targeting diseases that currently lack available therapeutic alternatives

Acute Hepatic Insufficiency (AHI) and Fulminant Hepatic Failure (FHF)
These severe hepatitides can cause irreparable damage to the liver. Their origins can vary, and include drug poisoning, viral infections and autoimmune hepatitis, etc. SeabeLife's approach consists of inhibiting regulated cell death, protecting the at-risk cells and, in turn, combating injury to the liver regardless of its origin.
Our priority is to target paracetamol poisoning, as this is the primary cause of hepatotoxicity. Paracetamol (a.k.a., acetaminophen or Tylenol) is one of the most widely used drugs in the world, but individuals who take it in large doses or over a long period of time can suffer serious, even fatal, damage to the liver.
Age-related Macular Degeneration (AMD)
In developed countries, ADM is the leading cause of visual impairment in individuals over 50. It is incurable and very few treatments are effective in limiting the progressive and irreversible loss of sight. Our objective is to directly protect the retinal pigment epithelium and photoreceptor cells to stop sight loss, whatever its origin may be.

Parkinson's disease
Parkinson's Disease (PD), a common neurodegenerative disease with no known treatment, affects more than 8 million people worldwide. It is characterized by the loss of dopaminergic neurons, specifically by autophagy. Blocking regulated cell necrosis could prevent this upstream phenomenon and protect neurons, stopping the progression of the disease.

Acute Renal Failure (ARF), myocardial infarctions, strokes
These severe diseases cause traumatic injury to an individual's vital organs, with very few effective therapeutic treatments available. Once our therapeutic approach has been validated in severe hepatitis, our aim is to extend our technology to the treatment of these acute pathologies.

Other neurodegenerative diseases
Regulated necrosis is also involved in several other neurodegenerative diseases: Alzheimer's disease, Amyotrophic Lateral Sclerosis, Huntington's disease, Niemann-Pick, Gaucher's disease etc.
Fighting regulated necrosis
When a cell dies, several scenarios are possible. In certain instances, a synergistic pair of phenomena called necroptosis and ferroptosis (forms of regulated necrosis) occur, start communicating and cause regulated cell death, which in turn starts killing all surrounding cells. As such, necroptosis and ferroptosis are harmful to the organism, causing inflammation and oxidative stress that is deleterious to surrounding tissues and, sometimes, to the prognosis of an associated disease.
The process of necroptosis causes significant changes in the cell membrane, the leakage of cellular contents into the extracellular environment and, ultimately, the destruction of the cell and damage to surrounding cells. Ferroptosis triggers major oxidation in the cell membrane and in both the intracellular and extracellular surrounding regions.
An original mechanism of action of "first in class" drugs
We recently discovered that these two regulated necroses communicate together and work in conjunction to kill cells.
This means that when dealing with these forms of regulated necroses, it is essential that both are blocked at the same time.
The characteristic that makes all molecules developed by SeaBeLife unique is that they fight necroptosis and ferroptosis simultaneously. Currently, as far as we know, no one else in the world is working on such molecules.
A family of molecules tested "in vivo
The molecules developed by SeaBeLife are the result of 10 years of research and screening of large collections of molecules, in particular those from the Roscoff Biological Station in Brittany.
From these, we selected two families of molecules (or platforms) that have been optimized by our chemists.
Today, SeaBeLife has a unique collection of ferroptosis/necroptosis inhibitors protected by five patent families.
These molecules have demonstrated, both in vitro and in several in vivo models, their ability to simultaneously block two forms of regulated cell death and thus to protect the organs under attack.
In particular, we have obtained proof of efficacy in several mouse models of hepatotoxicity, renal failure and ocular pathologies. The compounds have also been very well tolerated.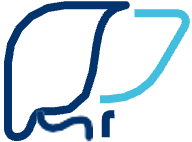 SBL#1 - IntraVenous (IV)
Acute liver injury (ALI) / Acute liver failure (AHI) - Orphan diseases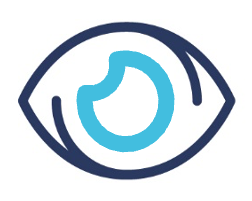 SBL#2 - Intravitreal injection
Macular degeneration (POC in dry AMD and Stargardt's disease - orphan disease)
SBL#OXs – Drug Discovery in progress
Neurodegenerative diseases
{{ group }}
{{ object.name }}
{{ object.name }} {{ object.subheader }} {{ icon.replace(/^icon_/, '') }}
{{ label }}
{{ group }}
{{ object.name }}
{{ object.name }} {{ object.subheader }} {{ icon.replace(/^icon_/, '') }}
{{ label }}
{{ group }}
{{ object.name }}
{{ object.name }} {{ object.subheader }} {{ icon.replace(/^icon_/, '') }}
{{ label }}